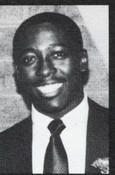 William "Bill" Coleman Williams
William "Bill" Coleman Williams, 52, of Cornelius, NC passed away on Monday, August 1, 2016 at the Levine & Dickson Hospice House in Huntersville, NC.
A funeral service will be held on Saturday, August 6, 2016, at 2:00 PM, at Grace Covenant Church in Huntersville. The family will receive friends one hour prior to service at church. Burial will follow at Northlake Memorial Gardens.
James Funeral Home is serving the family.
Categories : Obituaries
Comments
T. SEAN LEAHEY says:
Just somewhat at a loss for words at the untimely loss of such a wonderful, well respected, caring and pleasant to be around person that Bill was in my eyes. As a "boots on the ground" co worker at Piedmont Natural Gas, Bill always treated me as if I were an executive myself. Each year, he would call to say Happy Birthday, even if it were leaving a voicemail on my phone at the office. No card or call from his secretary, but a phone call from Bill himself.
Having lost several family members way too early in their life, I have always held on to an old adage "only the good die young". I hope you will find comfort in your faith, and that the memories will serve you well as time moves on.
My sincerest of condolinces go out to the family during these difficult times.
Regards,
Sean Leahey
JOSE says:
I have worked with Bill for a while at Piedmont and actually met him way back long before that. I have always held Bill in the highest regard. The man was rock solid in every aspect of his life. He was smart, honest, calm, got along with everyone and cared about everyone. He was a real gem. We have lost a great one and he will be dearly missed. God bless the Williams family and Bill's friends. You are in our thoughts and prayers.
JERRY W. PARRISH says:
I was shocked to hear of Bill's passing at such a young age…… What a great guy and a very unselfish person….
Bill and I worked together at PSNC Energy before his Piedmont days. He brought me into the Industrial Gas side of our Company at a time when I thought I was going to retire….A very smart and hard working Company man….I know he will be sorely missed by his coworkers at Piedmont and his family as well……
Our thoughts and prayers are with the family during this time of grief….
Faye and Jerry Parrish
PAMELA M HOYLES says:
I will miss Bill. He was a treasure at PSNC Energy. I was saddened when he left us for a better opportunity. His many wise words and good deeds that will be shared during his funeral will barely scratch the surface when describing the many lives he has influenced during his short 52 years on this earth. I want to leave with his family and friends some "Comfort for the Future". It is from the book, "Grace for Each Moment" .
Fear casts a very dark shadow over the future. But when you find refuge in the living Christ, you realize that regardless of how ominous things might appear, everything is still under God's control. The Lord God Almighty still reigns and has not abandoned His Creation.
To believe that God is working out His divine plan, in spite of man's sinfulness, enables you to maintain a well-balanced and calm attitude.
So, you can either look to the future without God and feel depressed and fearful, or you can believe in God's plan of redemption for mankind and approach the future with trust and confidence.
My prayer for the family which is also listed in this book:
Eternal God, I believe that You are in control of this world. Therefore, I can face the future with confidence and hope in Your salvation. Amen.
Now the dwelling of God is with men, and He will live with them. They will be His people, and God Himself will be with them and be their God. Revelation 21:3
My thoughts and prayers are with the family during this time of bereavement.
Sincerely,
Pamela Hoyles
PSNC Energy
South Raleigh Operations
J.G. HEDGEPETH says:
Sending my sincerest condolences to the Williams family and friends.
A great leader, a great motivator, a great speaker and a caring person. He was not your average Executive. When I met him and addressed him as Mr. Williams, he would look around and say oh no ma'am that's my father, call me Bill. How many VPs call their employees to wish them a Happy Birthday? He always remembered the little things that meant so much to us as coworkers.
It was an honor to have known him. He will be greatly missed.
Sincerely,
Jackie G. Hedgepeth
Greensboro NC
DAVE says:
I am so deeply sorry to hear of Bill's passing. One of the great people. I will always be thinking of you, Bill. All my best to his lovely wife, his children and the rest of his family.
DAVE DZURICKY says:
I was somsorry to learn of Bill's passing. I considered him the epitome of what a man should be. I will keep him in my thoughts.
My thoughts and prayers are with his lovely wife, his children and all his family.
SARAH STABLEY says:
I had the pleasure of working with Bill since he started working at Piedmont in 2006. He was always level-headed; I never saw him stressed or in a bad mood. He was a great mentor and I will always appreciate the time he took with me.
On a lighter note, I think of Bill when I see a cool watch, stylish shoes, and tires that have been recently cleaned and glossed up.
My thoughts go to Bill's family and those close to him.
DARYL AND JEAN says:
With a heavy and broken heart, we express our sympathies to the family and friends of "Toot". We go way back and I have so many awesome memories of a great man! My "brother" and best friend who was so giving! Giving of his time, love, friendship, and wisdom… While he was younger than me, I still learned so much from him. Jean says his smile could lift you and his hugs made you feel like no other. Of course his love for cars will always be affiliated with memories I have of Bill. His separation from us is painful and he will be sorely missed. But we know that God is continuing to use him to do mighty things and we will see him again. Jean and I again express our condolences and offer whatever support we can provide. Love to the family and continued prayers for comfort. May memories of Bill allow you to create the smiles he shared with us.
Love from Daryl and Jean